Our team + your home loan = success!
Our mortgage team is dedicated to one thing. You. We work together to give you the smoothest home loan experience possible. Because we each have our own role, we can concentrate on helping you with our individual expertise, creating a mortgage process that moves easily from milestone to milestone. Our commitment to communication means you will always know what's happening as your loan progresses, and you can reach out with your questions at any time. We offer a wide range of loan programs, from FHA and VA to conventional and jumbo. We have the knowledge and experience to find the loan that's right for you. Whether you are buying, refinancing, or renovating, our team is ready to give you the outstanding mortgage experience you deserve.
Owning a home is exciting and rewarding!
We're here to make the financing process as easy and enjoyable for you as possible — because it's more than a mortgage, it's the keys to your future! Whether it's your first home, a luxury home or an investment property, a mortgage puts you in position to enjoy all sorts of personal and financial benefits: equity and wealth building, security and stability, pride of ownership and more!
At CrossCountry Mortgage, your future is our focus.
We are committed to providing you with the best customer service in the industry. Every day we help homeowners just like you achieve their home financing goals while providing the guidance and technology for a fast, stress-free process with no surprises.
The biggest purchase of your life deserves the attention of the best mortgage professionals. Our licensed loan officers bring decades of proven performance and integrity to the table. The entire team collaborates to close your loan quickly, and our sole focus is to help you achieve your homeownership goals while keeping you informed throughout the process.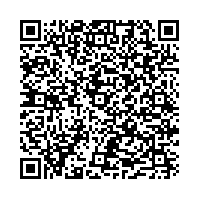 41 Pinelawn Rd, Suite GL-2
Melville, NY 11747
631.546.0950
Branch NMLS 1681501
Company NMLS 3029
Visit our website or Email us at ccmny5604@myccmortgage.com