---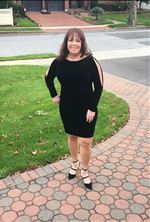 Licensed Associate Broker
Email Me
---
About Me
Madeline E. Dallek, is a full time Associate Broker at Realty Connect USA., specializing in sales in the Five Towns and surrounding South Shore area. She has been a top producer since 1998.
She attributes her success to being a hands-on specialist. She establishes genuine relationships with clients and prospects. Her integrity, knowledge, devotion and professionalism are what sets her apart from the rest.
Technology has changed the way real estate operates. Madeline prides herself on utilizing technology for the benefit of her buyers and sellers. The key to her success is to listen to what people say and to help them through the process.
"Most of all you have to be knowledgeable in today's market and go the extra mile," she says. "To be successful you have to love what you do! I do!
My Listings
My Under Contract Homes
My Sold Homes
289A Wanser Ave

Inwood, 11096
$1,600
1 Beds | 1 Baths Full | 0 Baths Half
Lot Size: 50X178 SqFt
Listing ID: 2962497
2 Oceanview Rd

E. Rockaway, 11518
$1,800
2 Beds | 1 Baths Full | 0 Baths Half
Lot Size: 59X95 SqFt
Listing ID: 2834350
821 Woodmere Ct

Woodmere, 11598
$2,095
1 Beds | 1 Baths Full | 0 Baths Half
Lot Size: 0 SqFt
Listing ID: 2821637
386 Hamilton Ave

Hewlett, 11557
$2,500
3 Beds | 1 Baths Full | 0 Baths Half
Lot Size: 100 X 97 SqFt
Listing ID: 2586865
995 Singleton Ave

Woodmere, 11598
$2,500
2 Beds | 2 Baths Full | 0 Baths Half
Lot Size: 44X186 SqFt
Listing ID: 2847834
125 S Cottage St

Valley Stream, 11580
$2,545
2 Beds | 2 Baths Full | 0 Baths Half
Lot Size: SqFt
Listing ID: 2880328
377 Hewlett Pky

Hewlett, 11557
$2,700
3 Beds | 1 Baths Full | 0 Baths Half
Lot Size: 40 X 102 SqFt
Listing ID: 2610715
377 Hewlett Pkwy

Hewlett, 11557
$2,750
3 Beds | 1 Baths Full | 0 Baths Half
Lot Size: 40X102 SqFt
Listing ID: 2702373
715 Althouse St

Woodmere, 11598
$2,950
3 Beds | 1 Baths Full | 1 Baths Half
Lot Size: 50X125 SqFt
Listing ID: 2859712
597 Michelle Pl

N. Woodmere, 11581
$3,550
4 Beds | 3 Baths Full | 0 Baths Half
Lot Size: 65X100 SqFt
Listing ID: 2892911
943 W Park Ave

Long Beach, 11561
$5,000
4 Beds | 3 Baths Full | 0 Baths Half
Lot Size: 20X145 SqFt
Listing ID: 2991020
1367 Broadway Unit B-11

Hewlett, 11557
$117,000
1 Beds | 1 Baths Full | 0 Baths Half
Lot Size: SqFt
Listing ID: 2688295
377 Hewlett Pky

Hewlett, 11557
$240,000
3 Beds | 1 Baths Full | 0 Baths Half
Lot Size: 40 X 102 SqFt
Listing ID: 2483998
395 Serena Rd

Hewlett, 11557
$325,000
5 Beds | 2 Baths Full | 0 Baths Half
Lot Size: 60X106Irr SqFt
Listing ID: 2676937
13 Kenmore Rd

Valley Stream, 11581
$355,000
3 Beds | 1 Baths Full | 1 Baths Half
Lot Size: 40X100 SqFt
Listing ID: 2831359
42 Phipps Ave

E. Rockaway, 11518
$360,000
4 Beds | 2 Baths Full | 0 Baths Half
Lot Size: 50 X 164 SqFt
Listing ID: 2429525
345 Daub Ave

Hewlett, 11557
$391,000
3 Beds | 1 Baths Full | 1 Baths Half
Lot Size: 40 X 125 SqFt
Listing ID: 2366158
117 Cedar Rd

Inwood, 11096
$410,000
4 Beds | 2 Baths Full | 0 Baths Half
Lot Size: 80X100 SqFt
Listing ID: 2674550
3397 Oceanside Rd

Oceanside, 11572
$415,000
3 Beds | 1 Baths Full | 1 Baths Half
Lot Size: 60X101 SqFt
Listing ID: 2832123
1582 Hewlett Ave

Hewlett, 11557
$415,000
3 Beds | 1 Baths Full | 1 Baths Half
Lot Size: 50X100 SqFt
Listing ID: 2818874
895 Park Ln

N. Woodmere, 11581
$425,000
4 Beds | 2 Baths Full | 0 Baths Half
Lot Size: 88X110 SqFt
Listing ID: 2646857
1298 Chestnut Dr

Hewlett, 11557
$429,000
4 Beds | 2 Baths Full | 0 Baths Half
Lot Size: 65X100 SqFt
Listing ID: 2845648
38 Doughty Blvd

Lawrence, 11559
$430,000
3 Beds | Baths Full | Baths Half
Lot Size: 50 X 112 SqFt
Listing ID: 2300314
1534 Broadway Unit 112

Hewlett, 11557
$430,000
2 Beds | 2 Baths Full | 0 Baths Half
Lot Size: SqFt
Listing ID: 2557888
241 Bixley Heath

Lynbrook, 11563
$450,000
3 Beds | 1 Baths Full | 1 Baths Half
Lot Size: 40X100 SqFt
Listing ID: 2856382
156 E Rockaway Rd

Hewlett, 11557
$451,500
4 Beds | 3 Baths Full | 1 Baths Half
Lot Size: 73X122 SqFt
Listing ID: 2759967
312 Daub Ave

Hewlett, 11557
$455,000
3 Beds | 2 Baths Full | 1 Baths Half
Lot Size: 40 X 125 SqFt
Listing ID: 2576922
863 Fanwood Ave

N. Woodmere, 11581
$480,000
4 Beds | 3 Baths Full | 0 Baths Half
Lot Size: 53 X 104 SqFt
Listing ID: 2635639
966 Park Ln

N. Woodmere, 11581
$490,000
3 Beds | 2 Baths Full | 1 Baths Half
Lot Size: 65X100 SqFt
Listing ID: 2901340
856 Kilmer Ln

N. Woodmere, 11581
$495,000
4 Beds | 3 Baths Full | 0 Baths Half
Lot Size: 65 X 100 SqFt
Listing ID: 2537757
258-11 147th Ave

Rosedale, 11422
$500,000
6 Beds | 2 Baths Full | 0 Baths Half
Lot Size: 40 X 105 SqFt
Listing ID: 2501208
852 Talbot Ave

N. Woodmere, 11581
$525,000
4 Beds | 2 Baths Full | 0 Baths Half
Lot Size: 65 X 95 SqFt
Listing ID: 2564821
30-85 Vernon Unit Ph A

Long Island City, 11101
$535,000
2 Beds | Baths Full | Baths Half
Lot Size: SqFt
Listing ID: 2210702
30-85 Vernon Unit Pha

Long Island City, 11101
$535,000
2 Beds | Baths Full | Baths Half
Lot Size: SqFt
Listing ID: 2211119
1340 Beach 12th St

Far Rockaway, 11691
$545,000
5 Beds | 3 Baths Full | 0 Baths Half
Lot Size: 83X100 SqFt
Listing ID: 2310127
828 Newburg Ave

N. Woodmere, 11581
$552,500
5 Beds | 3 Baths Full | 0 Baths Half
Lot Size: 68X99Irr SqFt
Listing ID: 2685797
865 Kilmer Ln

N. Woodmere, 11581
$555,000
4 Beds | 3 Baths Full | 0 Baths Half
Lot Size: 65 X 100 SqFt
Listing ID: 2387891
313 Daub Ave

Hewlett, 11557
$560,000
5 Beds | 2 Baths Full | 0 Baths Half
Lot Size: 40X137 SqFt
Listing ID: 2935801
689 Park Ln

Cedarhurst, 11516
$565,000
4 Beds | 3 Baths Full | 0 Baths Half
Lot Size: 60X102 SqFt
Listing ID: 2761309
238 Willard Dr

Hewlett, 11557
$580,000
5 Beds | 3 Baths Full | 0 Baths Half
Lot Size: 80X108 SqFt
Listing ID: 2771015
58 E Beverly Pky

Valley Stream, 11580
$580,000
4 Beds | 2 Baths Full | 1 Baths Half
Lot Size: 40X100 SqFt
Listing ID: 2907979
839 Fanwood Ave

N. Woodmere, 11581
$599,000
4 Beds | 2 Baths Full | 1 Baths Half
Lot Size: 65X100 SqFt
Listing ID: 2720463
1186 E Broadway

Hewlett, 11557
$600,000
4 Beds | 2 Baths Full | 1 Baths Half
Lot Size: 56X96Irr SqFt
Listing ID: 2848143
245 Caryl Ct

Lawrence, 11559
$625,000
6 Beds | 3 Baths Full | 0 Baths Half
Lot Size: 44X139Irr SqFt
Listing ID: 2822683
1708 Lakeview Dr

Hewlett, 11557
$625,000
5 Beds | 3 Baths Full | 0 Baths Half
Lot Size: 80 X 191Irr SqFt
Listing ID: 2607785
821 Newburg

N. Woodmere, 11581
$635,000
4 Beds | 2 Baths Full | 0 Baths Half
Lot Size: 65X101 Ir SqFt
Listing ID: 3025973
442 Broadway

Cedarhurst, 11516
$635,000
8 Beds | 4 Baths Full | 1 Baths Half
Lot Size: 80 X 101 SqFt
Listing ID: 2524883
665 Diane Pl

N. Woodmere, 11581
$650,000
4 Beds | 2 Baths Full | 1 Baths Half
Lot Size: 70X100 SqFt
Listing ID: 2859011
826 Flanders Dr

N. Woodmere, 11581
$715,000
4 Beds | 2 Baths Full | 1 Baths Half
Lot Size: 65X100 SqFt
Listing ID: 3012171
649 Michelle Pl

N. Woodmere, 11581
$728,000
4 Beds | 3 Baths Full | 0 Baths Half
Lot Size: 64X103 SqFt
Listing ID: 2934897
894 Cherry Ln

N. Woodmere, 11581
$730,000
4 Beds | 3 Baths Full | 0 Baths Half
Lot Size: 6510X0 SqFt
Listing ID: P1312980
822 Glenridge Ave

N. Woodmere, 11581
$749,000
4 Beds | 3 Baths Full | 1 Baths Half
Lot Size: 67 X 98 SqFt
Listing ID: 2593994
8 N Barlow Dr

Brooklyn, 11234
$775,000
4 Beds | 2 Baths Full | 1 Baths Half
Lot Size: 54X100 SqFt
Listing ID: 3004709
905 Longacre Ave

N. Woodmere, 11581
$800,000
4 Beds | 2 Baths Full | 1 Baths Half
Lot Size: 64X103 SqFt
Listing ID: 2900593
376 Franklin Ave

Hewlett, 11557
$815,000
6 Beds | 3 Baths Full | 1 Baths Half
Lot Size: 60 X 100 SqFt
Listing ID: 2098594
1720 Huntley Pl

Hewlett, 11557
$862,500
5 Beds | 3 Baths Full | 0 Baths Half
Lot Size: .24 Acre SqFt
Listing ID: 2907240
9 Lake Dr

Hewlett Harbor, 11557
$890,000
4 Beds | 2 Baths Full | 1 Baths Half
Lot Size: 0.34 Acre SqFt
Listing ID: 2933846
1040 Fulton St

Woodmere, 11598
$905,000
4 Beds | 2 Baths Full | 2 Baths Half
Lot Size: 66X115 SqFt
Listing ID: 2842597
643 Michelle Pl

N. Woodmere, 11581
$915,000
6 Beds | 3 Baths Full | 0 Baths Half
Lot Size: 64X103 SqFt
Listing ID: 2729682
853 Talbot Ave

N. Woodmere, 11581
$1,100,000
8 Beds | 4 Baths Full | 2 Baths Half
Lot Size: 65X100 SqFt
Listing ID: P1317860
179 Meadowview Ave

Hewlett Bay Park, 11557
$2,150,000
6 Beds | 6 Baths Full | 1 Baths Half
Lot Size: 242 X 180 SqFt
Listing ID: 2421997